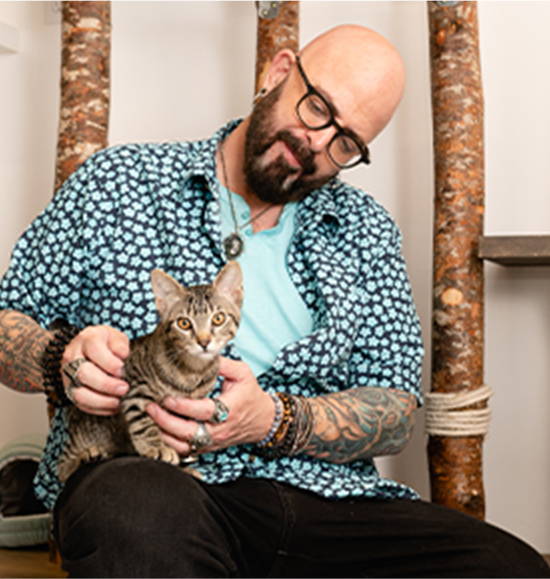 Join our newsletter today to
GET $5 OFF your first order.
Join our newsletter today to
GET $5 OFF
your first order.
Priscilla's Grow Your Own Planter + Grass Kits
I've bought other cat grasses before and I thought my cats enjoyed them….until I bought this grass! My cats ate it down to the dirt before it had chance to turn yellow. They love ❤️ it!!! I definitely recommend it.
Grow your own cat grass
The kit arrived on time and in good shape. I followed the simple directions and soon had shoots coming up in the planter. I let the grass reach about four inches tall before placing it where my cat could see it. She went over and sniffed the grass and nibbled on it a bit. Since then, she has totally ignored the cat grass. She does have access to grass in part of our back yard and seems to prefer that grass for some reason. In summary: The kit is fine but our cat prefers our backyard grass.
Priscilla,s Grass!!
My 😺 love's this! She was dragging it across kitchen floor already trying to eat it before it was y grown,s be e even runs to chew on some when she a little nervous.We are on second bag of seed,oh and it grew quick,I just need bigger pot and that bigger bag of seed! Thank you Jackson!
Finally!
Finding Priscilla's kitty grass was almost like Christmas to me. My search began when my Ralph's stopped carrying Priscilla's I was in tears - pet stores and a search online yielded nothing. Then I found Cat Ladies - so depressing. I bought an 8 oz bag and later a couple of kits. Waste of money. Mold set in, smothered the growth and I cried. THEN (drumroll) I found Jackson. I'm happy and my cats are back to eating AND enjoying their Priscilla's kitty grass. Thanks Jackson! We ❤️ you.