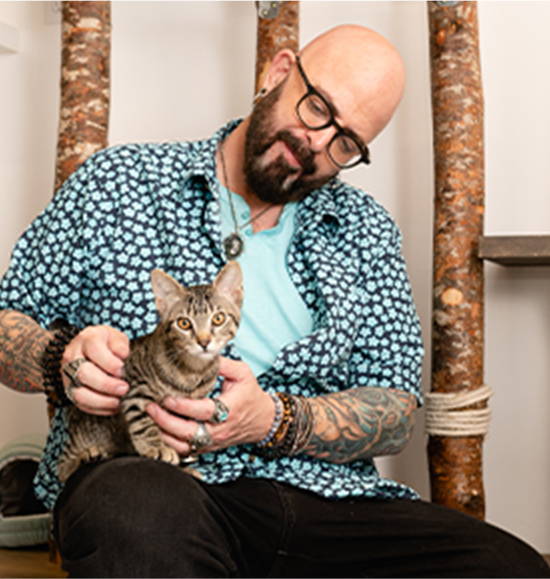 Join our newsletter today to
GET $5 OFF your first order.
Join our newsletter today to
GET $5 OFF
your first order.
Amazing and amusing!
My Abyssinian went nuts with this toy. She was flipping in the air, kicking, chewing and running around with the mouse in her mouth. I've never seen her having that much fun with a toy! Whatever herbs are there, she certainly appreciated them, plus the shape, size and the materials of the fuzzy mouse with a long tail to grab onto. Well designed, cat approved!
My kitties love them
Right out of the pkg all my kitties love them to bits.
Surprise, Surpise
Our fur babies are little stinker, the don't like playing any only want to spend time with us when it's their dinner time. They have never shown any interest in catnip.] The day these Space Kitties arrived and I put one mouse out and the younger one immediately started tossing the mouse in the air and leaping up to catch it. Momma kitty just watched her daughter play. I'm so thrilled that at least one of the kids is playing and getting exercise. We'll keep trying to get momma joining in the fun.
Amazing!
My two part Bengal (according to their vet) cats have never responded to catnip toys. Today they went WILD for these little mice, almost tearing up my bedspread. I'll be ordering more of these, definitely. Best catnip toys I've found!