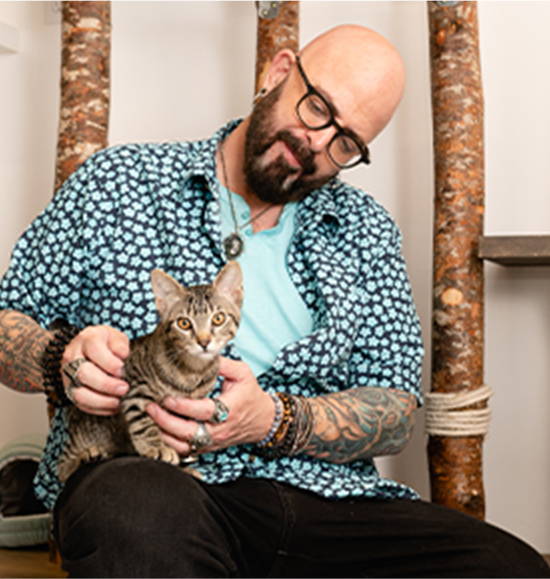 Join our newsletter today to
GET $5 OFF your first order.
Join our newsletter today to
GET $5 OFF
your first order.
Best I have used
I have a senior Sphynx cat, she has always been very picky about litter. I have tried them all, from corn and wheat to newspaper . She refused most and would only use the box occasionally preferring the mat under her box to do her business. I went to Petco and found Sustainably Yours and bought a bag and my picky little lady is back on track. I love this litter. It clumps very well and is so much easier to scoop, plus it does not stink. Finally after spending a ton of money on World's Best, Dr. Elsey's and other brands, I have found the one. My only beef is the bag is small, but it lasts since it clumps so cleanly . Thank You Jackson Galaxy for this wonderful product.
Coarse Grain..less tracking
I have been using this litter since I first saw it at the pet store with Jackson Galaxy endorsement. I normally buy the multicat variety and now I look for the coarse grain as it seems to have less tracking than the original version that has the consistency of fine sugar. My cats love it, it is easy for me to scoop and doesn't stick to the litter box. I am a kitten foster also and I've used it for young kittens who have graduated from paper pellets. Some kittens seem to think it is tasty so I've been careful to watch them during their first experience with it. Seems after another week on paper pellets they figure out it isn't food.
Great feel for the cats and easy for me tohandle
This litter is great! I had purchase "natural" litter locally (wheat based), but it smelled awful after pees or poops. And it attracted flies. Not so with this litter.
Have used this product for a while, also purchased through Amazon. Also had used this type of litter from Littermate until they went out of business and so thankful to find Sustainably yours cat litter. Lasts a long time but is costly. Thank you.
GREAT PRODUCT
I really like this cat litter. It clumps super fast and my cats stay nice and clean. We dispose of it in our vacant field and after a rain it is completely absorbed back into the ground. A great recycled product.