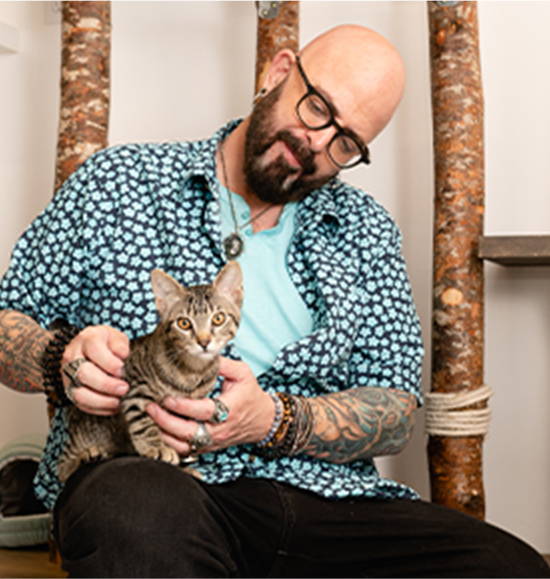 Join our newsletter today to
GET $5 OFF your first order.
Join our newsletter today to
GET $5 OFF
your first order.
Great bundle, the wand malfunctioned pretty quickly, but the drops and other tolls and toys are great
I like it a lot
My Maya is attached to my husband but not to me. As result, I was hoping she would mellow down against me towards me. I feed her, give her insulin injections and play with her. Nowadays, she quit sleeping with me. Also, she is my husband's cat. Will continue to use and see if it mellows her down.
Bully Cat Bundle
My fault I really wanted the "Peacemaker Set". Lots of fun things for my kitties, I'll share them with a friend. I can't do much play with mine as I have 2 big dogs that want to play, too. I did not need a bed, as my kitties sleep wherever they want to (mostly on the dog bed, dogs sleep on the couch or our bed). The wall scratcher was also unnecessary as I have one installed on a cat tree. On a positive note, I'm having a lot more lap time with my kitties (they are all over 12 years old) and they do love the "kicker toy". I'll be ordering "Peacemaker" in the future.