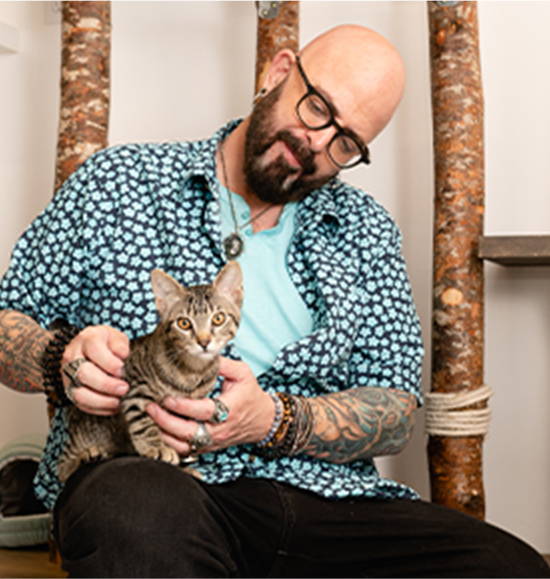 Join our newsletter today to
GET $5 OFF your first order.
Join our newsletter today to
GET $5 OFF
your first order.
His favorite toy!
He loves the wire toy that comes with the cardboard scratcher. We didn't even attach it -we use it separately and he goes nuts for it. He likes the scratcher part too, but mostly he just sits on top of it. Occasionally he uses it for scratching.
Best entertainment
I bought this as a scratching post but the real attraction with this is the attached cat dancer. My cat loves playing with the dancer and I love that it entertains him when I can't. At first he was timid with his play but now he uses it when he gets the zoomies. He goes flying at the wall while batting the cat dancer. Good entertainment for us both.
Good toy
I think this is a fine toy but still prefer the original Cat Dancer because I enjoy the ability to interact and enjoy it with my cat. 🐯
It's well-made, but my cat ignores it🙄
What can I say? She's a cat! She likes to stretch vertically, and I thought this would be great for her. Oh, well!
My cat won't use it
Hello, I've tried several things. When he scratches what he shouldn't scratch right next to the Cat Dancer scratcher, I start scratching the new one myself, using both hands and my fingernails. I've tried moving him over to it and putting his paw on it (he oly has one front paw) and opening up his claws and scratching down. But he doesn't look up, and doesn't get it it yet. He doesn't struggle or seem to dislike it when i do this, as he's very relaxed and accommodating; he just doesn't seem to understand. Tomorrow I'll try covering up the places he now scratches with sticky tape. Do you think it would help if I rubbed some kind of catnip oil on the new scratcher?
Diana, and her boss, Popcorn the three-legged mouser