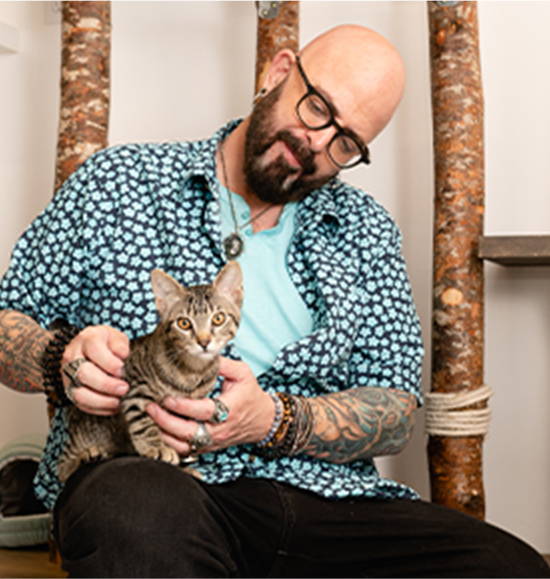 Join our newsletter today to
GET $5 OFF your first order.
Join our newsletter today to
GET $5 OFF
your first order.
WhisperBox
My cat absolutely loves the whisker box. I was wondering if she would like it but she loves small boxes, especially cardboard ones. She kind of had to get used to a new item in the bedroom but once she found out what it was, she is always sitting in it.
She loves it!
My cat Lola has many beds, but she was especially committed to a shoe box (RIP) that she slept in for months — so much so that I measured it before it eventually had to go. I was so glad when this was back in stock as it's almost exactly the same size — and BINGO, SHE LOVES IT. I think she really enjoys how snug it is. It's very cute to see her snuggled up in there. Side note, I had hoped that this would be washable but clearly just didn't read the description carefully enough. Hopefully we won't have any major incidents.
SHE LIKES IT !!
Got this because the Amazon box my cat had been using and LOVED got destroyed when my boyfriend spilled crap on it !!! This is pretty much the same size as that one. At first (a couple of weeks) she ignored it sadly. I put it in the same spot her other one was....I was kind of bummed since IMO it's ridiculously expensive !!! FINALLY she uses it !!!! SO my advice to other is: give it some time if you get this and your cat doesn't use it at first !
Loves it!
She started using the box right after it was delivered. She loves it and it has become her favorite place to nap.