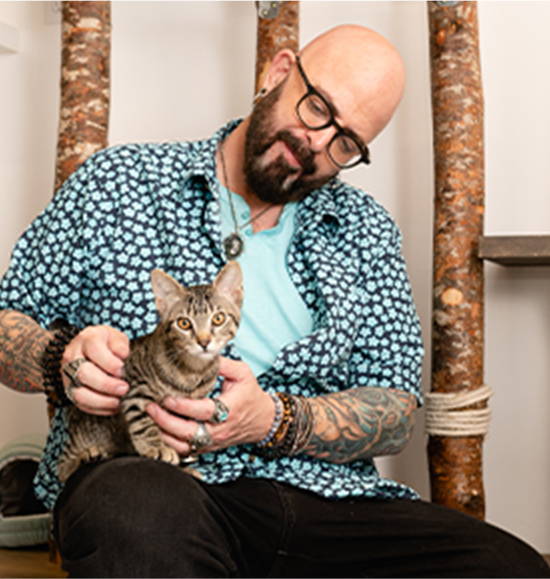 Join our newsletter today to
GET $5 OFF your first order.
Join our newsletter today to
GET $5 OFF
your first order.
Took a week, but my cat LOVES it now!
Co-Co Chanel loves her water fountain by PetSafe Drinkwell. At 1st she was confused/intimidated by her reflection on the stainless steel & the sound of the pump turning on. The product is very quiet, almost un-noticeable once it's turned on & the water is flowing completely. I changed the water for a 3rd time on day 4 or 5 before I witnessed her drinking from the fountain. I was very excited, as I was nervous she may not like it. She loves it now & I see her using it frequently. I just finished cleaning it & the maintenance is not bad, but I don't recommend for someone who can't regularly maintain/clean it every week. 5 stars!
Improvement on a great product!
We've had Drinkwell's Avalon fountain for years - even repaired a broken center tube. Now that it's offered in stainless, it's a *perfect* product!
Fun Fountain!
My two seven month old kittens are fascinated by sinks and running water. They love this fountain. I like the triangular design, they can drink from any side and their whiskers don't hit the edge (no whisker stress). It's so quiet I have to keep checking to see if it's on-it always is! They still try to get in the sink whenever I am using it, but now they have water of their own they can play in too.
Recommend this product
I ordered this water fountain to replace a plastic fountain my new kitten loved. This stainless steel fountain from Jackson Gallery is easy to clean. I feel better knowing my cats have a clean stainless steel fountain to drink from.
My 18 year old cat loves this.
It was taken away while remodeling. as soon as I set it up, he went back to it. He'll walk past a bowl of water to use it.