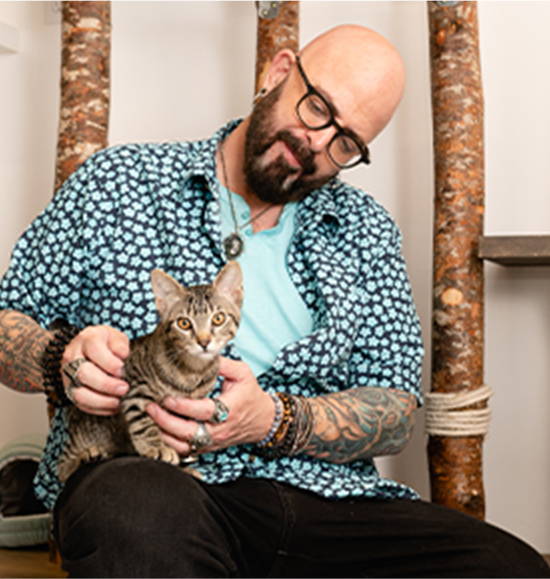 Join our newsletter today to
GET $5 OFF your first order.
Join our newsletter today to
GET $5 OFF
your first order.
Great toy
My cats love these Cat Dancer cat toys. Very high quality.
Chaser 6 pack
My cat Fawn absolutely loves these they definitely give me a break from her pestering me ❤️
They love their new toy.
My girls love their new toy so much. Love Jackson Galaxy products.
6 pack chaser
Excellent, well made product. My two cats won't touch them. Might as well not be there. They were free with probiotic order, which cats have no issue with when mixed in their food. HOWEVER, we have also purchased two of the Air prey telescoping wand, which cats go crazy for. Just wish they made replacement "birds" as cats have annihilated them. We love your products, videos, and tips to keep out cats happy, satisfied, and great members of our household. Thank you very much for all of the great advice, support, ideas, and tips on how to keep them very happy and healthy.
My cats love these
My cats really love to chew on anything made of this raffia/cardboard material. The different shapes and textures are appealing to different cats.