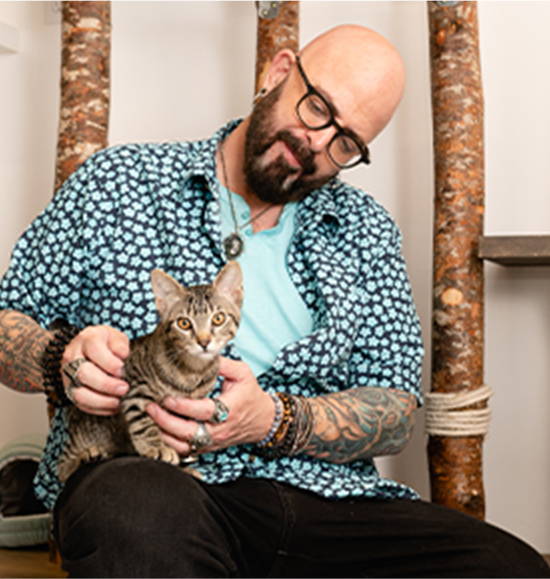 Join our newsletter today to
GET $5 OFF your first order.
Join our newsletter today to
GET $5 OFF
your first order.
Best toy ever according to Ruby
We have 2 cats Jade and Ruby. Neither is interested in playing with us. They act as if they are above that. When I got the mouse with the catnip blend it was amazing. Ruby was ripping into the bag to get at the toy before I even got it out of the box. Her mother Jade was desperate to steal it from Ruby. Morning and night this toy was thrown into the air and chased down the hall (there was a lot of skidding into the walls. This is the first time the girls have been interested in a toy.
Perrrfect toy
My two cats are so active and they love so much this toy. This is the only toy that they play over and over again while the other toys they abandoned then a long time ago.
Space Kitty Sherpa Mouse
Great, My cat loves it, he also lays on the mouse