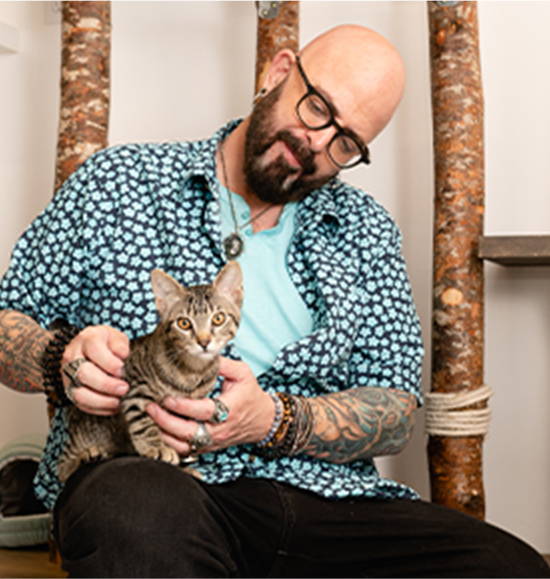 Join our newsletter today to
GET $5 OFF your first order.
Join our newsletter today to
GET $5 OFF
your first order.
Banana-crazy
My cat rarely plays with regular cat toys. She only likes a certain type mouse on a stick that we hardly find. Thank you for the banana! She loves it and I hope to reorder it.
Cats love bananas
I don't know what it is about this banana, but both of my kitties love it! They rub all over it, snuggle with it, and sit on it daily.
Cats LOVE Their Toy
I have 3 inside cats and feed our community cats (12). When I opened the package, one of my inside cats (Silver) latched onto it and wouldn't let the other cats touch it. One day, by accident one of the feral cats came into the living room and grabbed the banana. The inside cat chased the Tom cat out of the house. What ensued was a standoff between the two cats for the banana. I had to put a piece of cardboard between them to break up the yowling. The feral cat ran off with the banana. A few days later I noticed it by my car. Silver claimed rights to it again. He carries that banana with him all day and sleeps with it in his bed.
Banana
Not sure which he likes better the banana or the paper in the box.
I should have ordered 2!
From the time it came out of the package both of our cats have tried to claim ownership. They LOVE it! If one isn't kicking it, the other is or one cat will lay on it to hide the toy from the other. The banana itself is durable and can withstand the claws and kicks of our cats. Both of our cats are seniors but you would never know it when they have this toy! Definitely recommend!