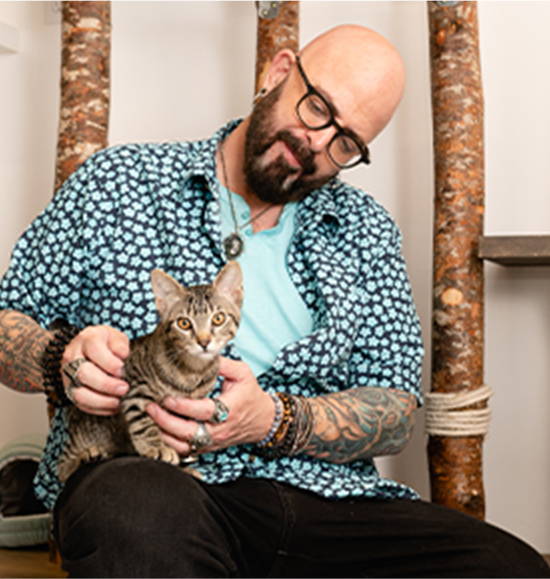 Join our newsletter today to
GET $5 OFF your first order.
Join our newsletter today to
GET $5 OFF
your first order.
This is absolutely delightful!
I gave this hoodie to my husband as a Christmas gift - he immediately put it on and hasn't removed it since! He absolutely loves it. It is so cool!
Cat Lady
I bought this same jacket about 5 years ago at a Jackson Galaxy event at the Space in Westbury LI. I love my jacket and it has stood up well to my frequent wearings and washings over the years. The first one I wear a lot while working with horses, so it gets beat up, but still in good shape. I decided to get another one so I had one for everyday wear without the horse smell, LOL I get lots of compliments on the jacket, I also wear glasses so it seems very appropriate for me. I love that the fabric is thinner than usual sweat jacket material so it's more versatile. My other favorite part of this jacket is that the zipper is metal, so it's very sturdy. The silkscreen stands up well to many washing's too. It's great as a light cover during late spring or summer. I highly recommend this jacket and I'm glad I was able to get a second one!!
Cute
Took a bit of time to receive but it's very cute. Not a fan of the silver zipper, would be cuter if same color as the sweatshirt and it runs a bit a small.