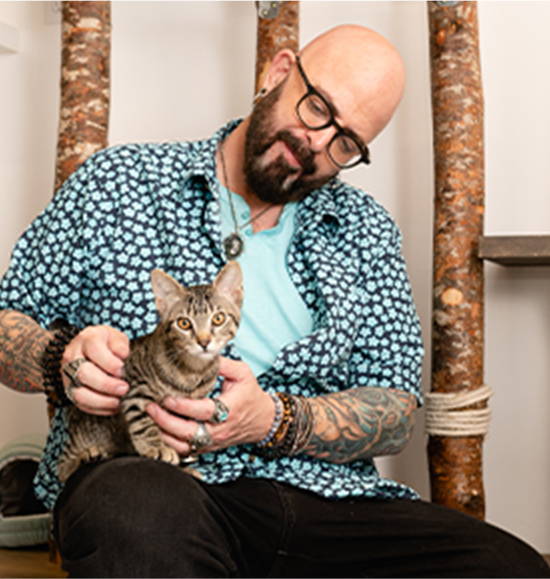 Join our newsletter today to
GET $5 OFF your first order.
Join our newsletter today to
GET $5 OFF
your first order.
Training
The clicker works great to get my cats attention. I will work on training him.
Excellent way of communicating with my cats!
I've found that cats really respond to the sound of me shaking the treat can, but that's very awkward if I want to teach them to high five. I needed a clicker to pair with the treat. We're working on high fiving now.
Baby steps!
I have 2 rescue cats (2 yrs old). They are making great progress at owning the house and have just begun using the clicker. As of yet, they have not put the treat-sounds together…they just want the treats!
Clicker AP student
I bought this clicker after seeing some videos where people used the clicker to train their cat, and I am trying to get a new super smart play aggressive cat to be introduced to my other cats without chasing them. I thought that clicker training could help if I taught him to sit and stay. I'm still working on "stay", but my cat is an AP student in clicker training! He took to sitting and following the training like a pro! Right now he's working on going to his mat, and he's only 1 week into training. Very helpful and also fun to teach him some tricks and keep his active little mind occupied.
Cat clicker
I haven't used it yet. I bought the clicker and the raw meat treats to train my kitties to use their new Fast Cat cat wheel but there weren't enough clips to finish building it. So until they send me more clips, I wont be using it. Sorry.